Be a part of Global Impact
Has your life been impacted by God's Word through Operation Solid Lives? It's now time to help give it away. Through OSL to the World life changing discipleship resources are being given to pastors and leaders around the globe, FREE OF CHARGE!

Give the Gift of Discipleship...
Every Month
Sign up to give the gift of discipleship to someone new every month. $20 a month of financial support will help get OSL into the hands of someone in another country, or in another language! Or you can give a one-time gift to assist with projects such as translation, paper and audio material production, pastoral training conferences, and more.
Give Today

Giving Instructions:
Click the Give Today link
Create an account
Select one time donation or recurring donation
Select Online Campus
Select OSL to the World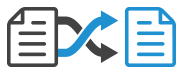 OSL is currently being translated Into:
Spanish, Vietnamese, Tagalog, French, and Mandarin.
OSL to the world is Currently Serving:
Australia, Barbados, Bulgaria, Dominican Republic, El Salvador, India, Native American Reservations (USA), Nepal, New Zealand, Peru, Philippines, Sri Lanka, St. Lucia.

Give your time and talent...
Become an OSL to the World Team Member!
There are serving opportunities available for you on the OSL to the World Team. Fill out the form below and let us know what you are interested in.